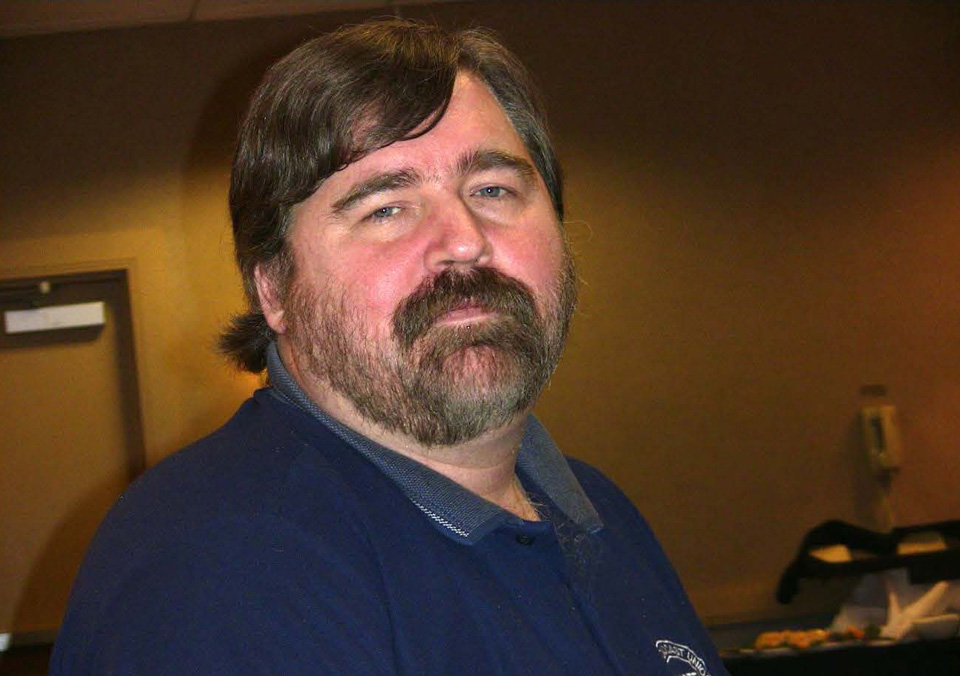 Our beloved brother Roy Crumpton passed away last week. He was a loyal, respected member and officer of NABET/CWA Local 53 for almost 20 years.
Roy started his career at KMEX in early January 2001 as a Maintenance Engineer, and then moved into T.O.C. in 2005.
Roy's work ethic at KMEX was exemplary, but his activism in the Union was unparalleled.
Roy started his service to the union in 2003 as a Shop Steward, defending the rights of his Union brothers and sisters. He was later appointed to the KMEX Grievance Committee as the Grievance Secretary.
Roy was also elected to the KMEX Negotiating Committee many times, and served as Secretary on those committees. He was a meticulous note taker. On numerous occasions, Roy's notes were used to the unions benefit in negotiations and arbitrations.
Roy Crumpton was a quiet, understated man, but when called upon, he could argue a point that he felt was important, with a fiery passion, and intensity that was impressive to behold.
NABET/CWA Local 53 is profoundly saddened by the passing of brother Crumpton. We can only hope that those that follow in his footsteps realize that his shoes were those of a giant.