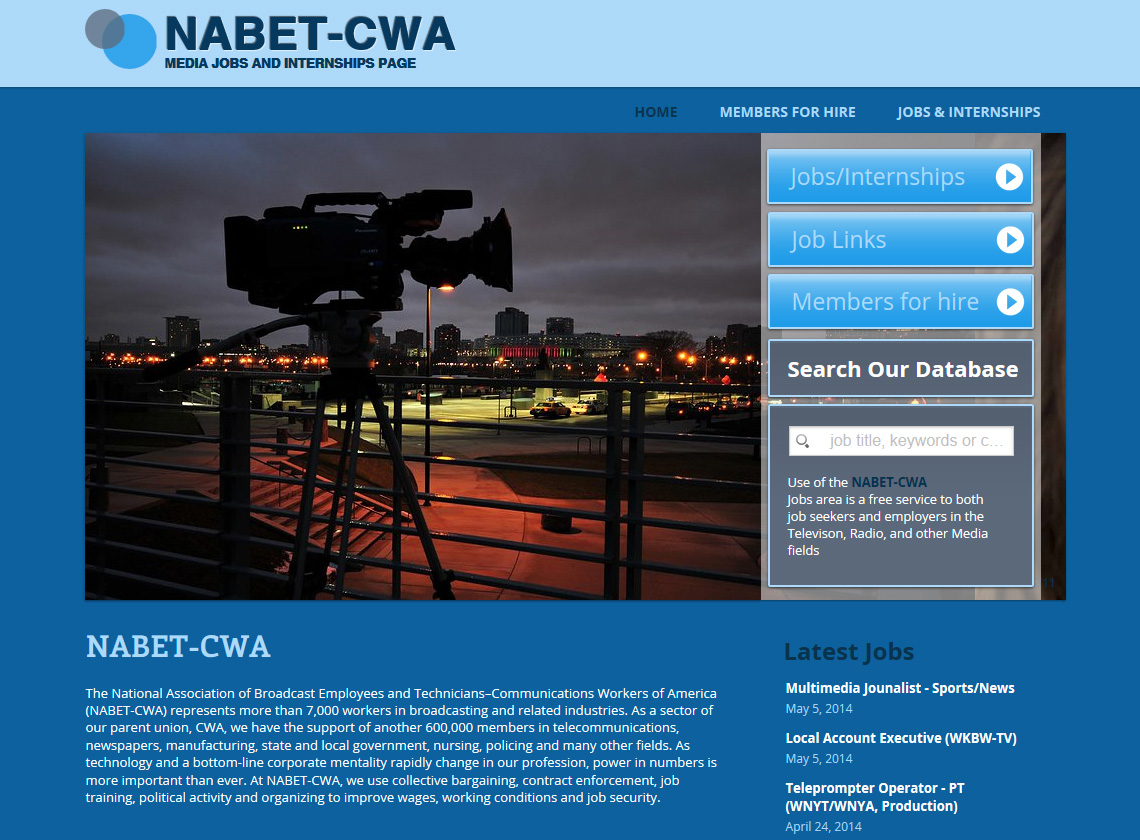 Click Below to check out the new NABET-CWA Jobs Website!
If you are looking for work you can post your information here and look for Job postings!
 
 
 
 
 
Program Description:
 
Local 53 will reimburse members seventy-five percent (75%) or up to a maximum of $2,000.00 for approved training costs and there are no limitations on the number of courses you can attend in a calendar year.
 
Facts At A Glance
NAME.- National Association of Broadcast Employees and
Technicians, the Broadcasting and Cable Television Workers Sector of the Communications Workers of America, AFL-CIO
 
NABET-CWA
AFL-CIO, CLC
501 Third Street, N.W. Washington, D.C. 20001
(202) 434-1254
 
HEADQUARTERS: NABET-CWA's Headquarters is at 501 Third Street, N.W., Washington, D.C. 20001